Cost Effective OEM Parts Videojet 6530 Get Ready to Upgrade with TTOParts.com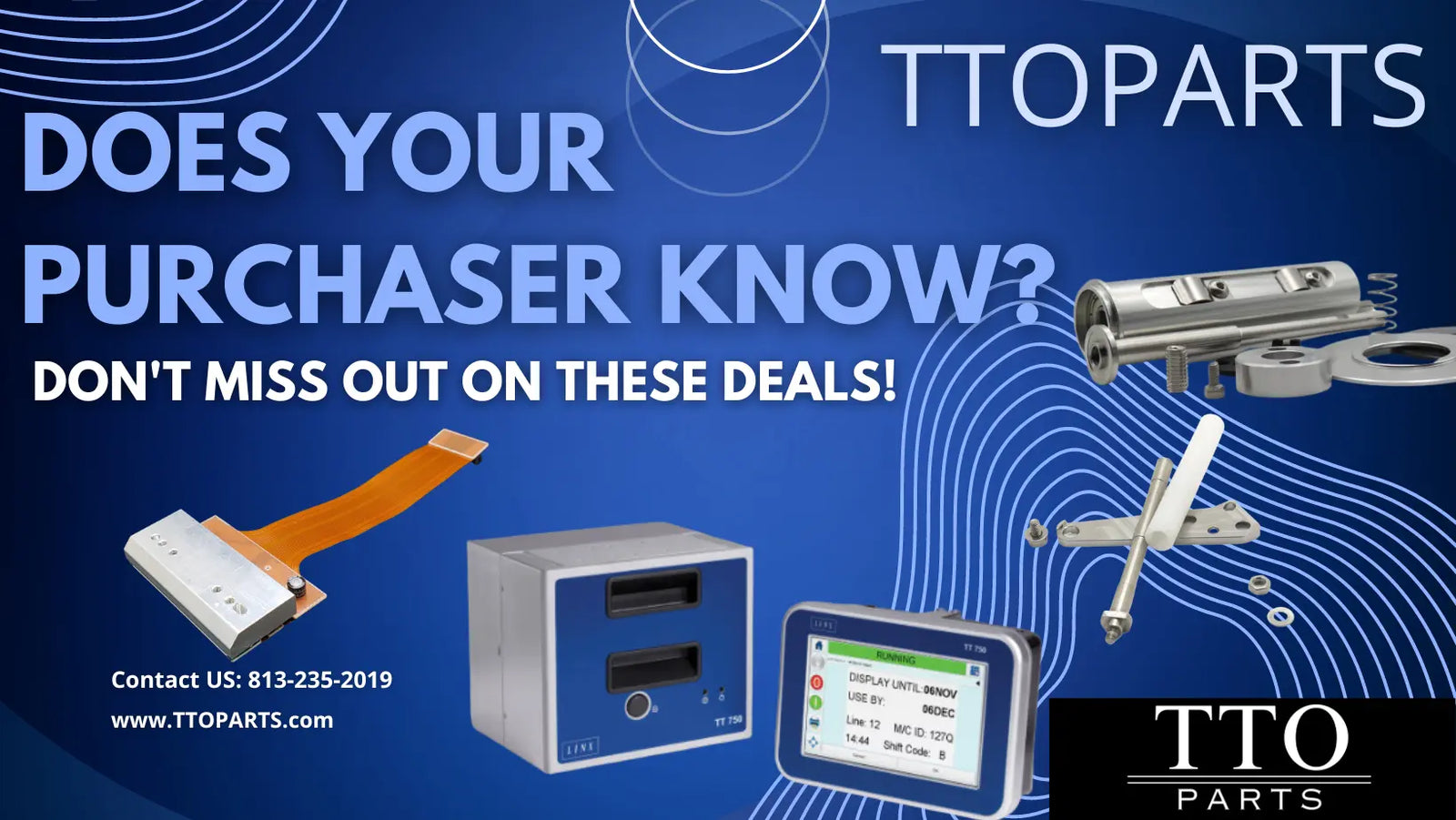 Printing professionals and businesses often face the challenge of finding high-quality OEM printer parts without breaking the bank. At TTOParts.com, we are thrilled to announce that we have the solution to your OEM pricing woes. Not only do we offer a wide range of OEM printer parts, including the sought-after Videojet 6530 and 6330 parts, but we also ensure they are readily available in stock for immediate shipping. Read on to discover how you can upgrade your printing experience without the hefty OEM price tags!

Unbeatable OEM Quality at Affordable Prices:
When it comes to printer parts, OEM quality is paramount for achieving optimal performance. At TTOParts.com, we understand the importance of genuine OEM parts in delivering reliable and consistent results. With our extensive inventory of OEM printer parts, including the highly acclaimed Videojet 6530 and 6330 parts, you can have peace of mind knowing you are purchasing authentic components. Best of all, we offer these OEM parts at competitive prices that won't strain your budget, allowing you to maximize value without compromising on quality.

Parts in Stock: Say Goodbye to Lengthy Delays:
Downtime due to the unavailability of printer parts can be a significant setback for any business. At TTOParts.com, we prioritize your efficiency and productivity by ensuring our OEM printer parts, including the Videojet 6530 and 6330 parts, are always in stock. Say goodbye to lengthy waiting times and frustrating delays. With our ready-to-ship inventory, you can quickly get your hands on the parts you need, minimizing downtime and keeping your printing operations running smoothly.

A Comprehensive Range of OEM Parts:
In addition to the Videojet 6530 and 6330 parts, we offer a comprehensive selection of OEM printer parts to meet your specific needs. Whether you require printheads, ink cartridges, maintenance kits, or other critical components, our inventory has got you covered. By sourcing all your OEM parts from TTOParts.com, you can enjoy the convenience of a one-stop-shop, saving time and effort in searching for various suppliers.

Exceptional Customer Service and Support:
At TTOParts.com, we pride ourselves on providing exceptional customer service and support. Our team of knowledgeable professionals is dedicated to assisting you throughout the purchasing process. From product selection to post-sales support, we are here to ensure your experience with TTOParts.com is seamless and satisfying. We prioritize your satisfaction and strive to build long-term relationships with our valued customers.
Upgrade your printing experience without the burden of OEM pricing by choosing TTOParts.com as your trusted supplier of OEM printer parts. With our unbeatable prices, extensive stock availability, and exceptional customer service, you can rely on us to provide the Videojet 6530 and 6330 parts, along with an array of other OEM components, promptly and affordably. Don't miss out on this opportunity—visit our website now to explore our OEM parts catalog and revolutionize your printing operations!­­
---