Enhance Printing Efficiency with Videojet Dataflex 6530 Motor and Linx Ribbon & Printhead Motors | TTOParts.com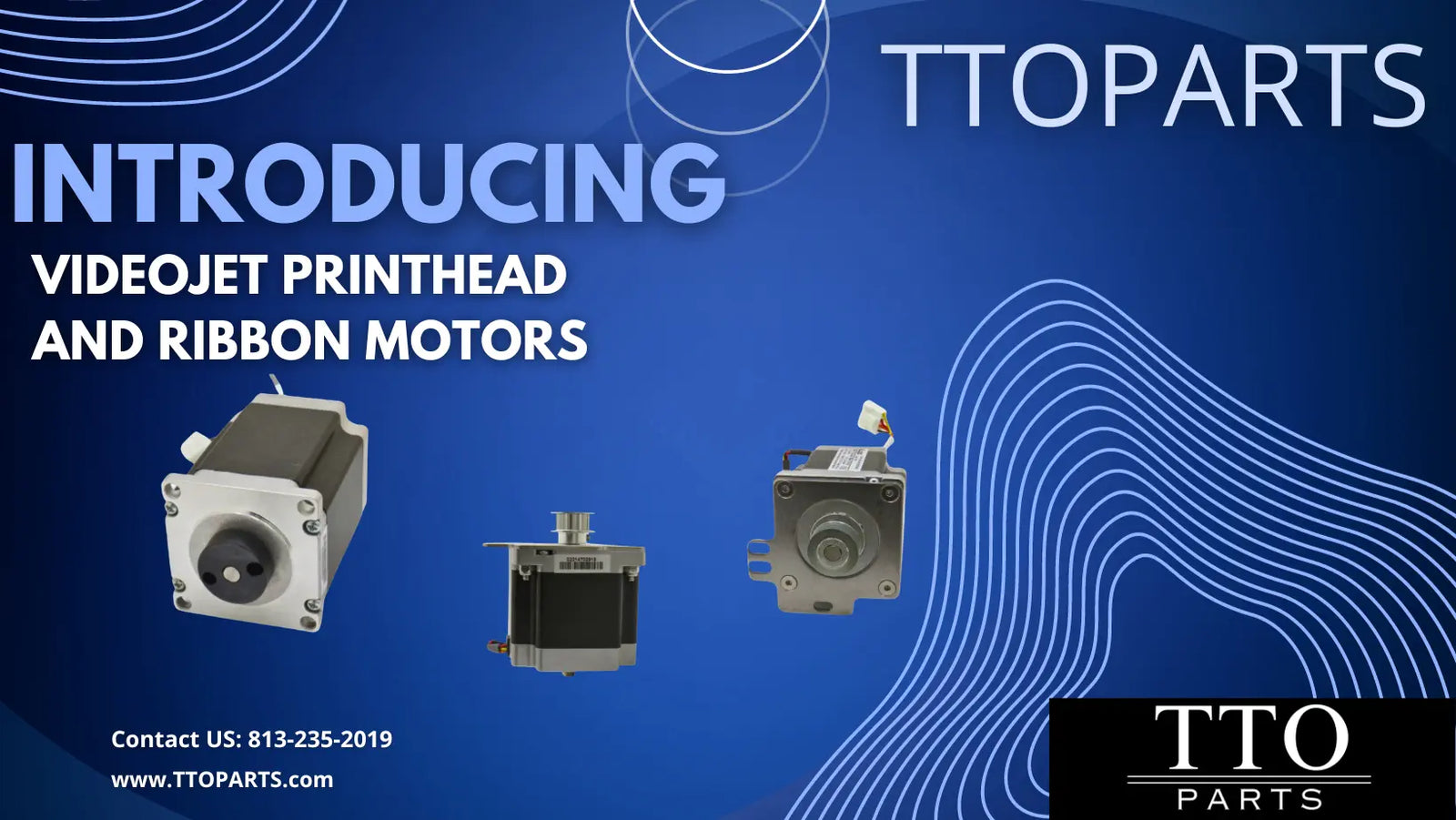 Unlock Enhanced Performance: Videojet Dataflex 6530 Motor and Linx Ribbon and Printhead Motors Now Available!
At TTOParts.com, we are thrilled to announce the availability of OEM replacement ribbon and printhead stepper motors for Videojet and Linx printers, including the sought-after Videojet Dataflex 6530 motor. Our range of motors is carefully crafted to provide a seamless swap for your old, faulty motors, ensuring your printing operations run smoothly and efficiently.
Why Upgrade Your Motors?
1. Optimal Functionality with Videojet Dataflex 6530 Motor:
Our motors include the highly coveted Videojet Dataflex 6530 motor, offering optimal functionality and a perfect fit for your Videojet printers. When you choose TTOParts.com for your motor needs, you're selecting reliability, quality, and compatibility with your specific printer model.
2. Complete Kit for Easy Swapping:
Each printhead motor comes with an assembled tension plate and pulley, while the ribbon motors include mandrel couplings. These all-in-one kits ensure a hassle-free replacement process, saving you time and effort.
Instances When You Should Consider Swapping:
Ribbon Break Error:
Are you continuously receiving a ribbon break error, even though your ribbon isn't breaking? If your mandrels are coupled correctly but the error persists, it might be a sign that your motors are faulty. Upgrading to our OEM ribbon motors can eliminate this frustrating issue and get your printing back on track.
Printhead Carriage Position Error:
One of the trickiest errors to diagnose is the printhead carriage position error. However, this error could be a result of a faulty printhead motor, such as the Videojet Dataflex 6530 motor. Our genuine OEM printhead motors ensure precise positioning, helping to eliminate this error and ensure smooth printing operations.
Let Us Help You:
If you're unsure about the right motor for your printer or need a detailed diagnostic conversation, we're here to assist. Reach out to us today, and our experts, specializing in the Videojet Dataflex 6530 motor, will guide you through the process, ensuring you make an informed decision for your printing needs.
Even better, send your printers to us, and we'll handle the motor replacement at no labor cost, charging only for the necessary parts. Trust TTOParts.com for all your motor replacement needs, including the Videojet Dataflex 6530 motor, and experience a new level of printing efficiency.
Upgrade your printers today and unlock enhanced performance with TTOParts.com's Videojet Dataflex 6530 motor and OEM replacement motors!
---